Transportation of grain, bulk
and liquid cargo
Due to its specificity, the transportation of grain crops and bulk cargo is not an easy task and requires a qualified, responsible approach. Our grain department was created specifically to professionally provide this type of service to our customers. Our own fleet and network capacity of our company allow us to quickly deliver goods throughout Ukraine, Europe and Asia, providing a full range of related logistics services
Transportation of grain crops
The main direction of our activity is the transportation of grain and oilseeds by road. We offer our customers a well-functioning logistics system, the required number of equipped vehicles and affordable pricing.
The following types of transport are available to our customers: dump trucks, flatbed vehicles, tank trucks and flatbed grain carriers.
We care about the cargo, quality and speed of transportation in order to provide our customers with a reliable, high-quality service worthy of their expectations
Transportation of bulk cargo
Transportation of bulk cargo (crushed stone, sand, asphalt concrete, fertilizers) is a specific area of ​​logistics, which is determined by the physical parameters of materials and requires a qualified approach. Transportation must be carried out in accordance with the established rules, according to which there must be strict observance of safety, loading and unloading techniques.
«UKRAUTOLOGISTIC» Group is your guarantee of a conscientious and professional approach to solving the tasks. We are ready to provide our customers with everything necessary for the transportation to be successful and on time
Transportation of liquid cargo
One of the most responsible and difficult tasks in the logistics industry is the transportation of bulk cargo for agricultural and construction companies, food and chemical industries. Our specialists have extensive experience in the transportation of bulk products, which allows us to make transportation reliable and safe, in accordance with all norms and requirements.
We always make sure that the cargo capacity matches the category of the transported product and the availability of the necessary transport documents in order to deliver the cargo without additional costs or damage to the quality of the product
All services
Our company provides its clients with a whole range of forwarding and logistics services, including escort along the entire route, cargo insurance, consulting and related services
Transportationof grain crops
Bulk cargotransportation
Liquid cargotransportation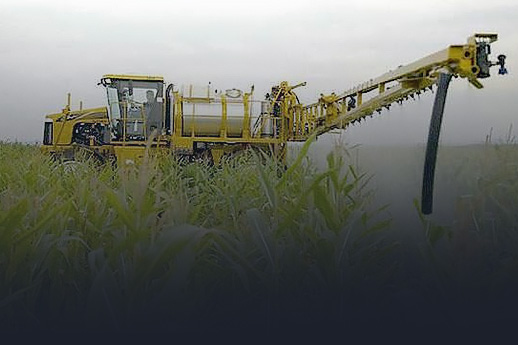 Transportationof liquid fertilizers
Cargoinsurance
Logisticsconsulting

Each of our clients is very important to us and a relationship of trust is our top priority.
Working with us, you get a reliable and responsible partner!